Jim Donovan and Sun King Warriors
One of the great joys of my life and some of the most amazing experiences have been performing with Jim Donovan as conguero/percussionist since 2006 when Jim transitioned from Rusted Root drummer and began Drum The Ecstatic International. We have since evolved/morphed into Jim Donovan and Sun King Warriors with an ensemble of musicians that are some of the greatest friends and more impressive people I feel very fortunate to know and share life with! Come see a show and feel it! SKW is: Jim Donovan (vocals, guitar), Kent Tonkin (bass), Kevin McDonald (guitar), Dan Murphy (guitar), Dr. Harry Pepper (percussion), Bryan Fazio (percussion) and Joe Marini (drums). Sun King Warriors have released two albums and can be heard on Pittsburgh radio WDVE 102.5 and WYEP 91.3.
Couldn't be more excited about this new band! Everything about it is feeling great. These guys are the backbone of the Like A Gorilla record and we are now doing a few shows with the intention of creating a second album of original material. Eclectic rock with feeling! I am f'n thrilled to be creating music with PJ Roduta (Drums), J Vega (Guitar) and Kent Tonkin (Bass).
Rhumba Wheels by PJ Roduta and Bryan Fazio
2010
An energetically liquid, highly engaging snapshot of two drummers' chemistry and passion for creativity and composition.
Bryan Fazio, PJ Roduta: Congas, Bougaraboo, Clave, Shekere, Didgeridoo, Drum Set, Hand Claps, Vocals, Triangle, Cajon, Trash Can, Wine Bottles, Dollar Store Bells, PVC Pipe, Native American Flute, Shakers, Tambourine
Bob Megill: Bass on Marvin Gaye
Marcia Liggett: Backing Vocal on Bembe Blue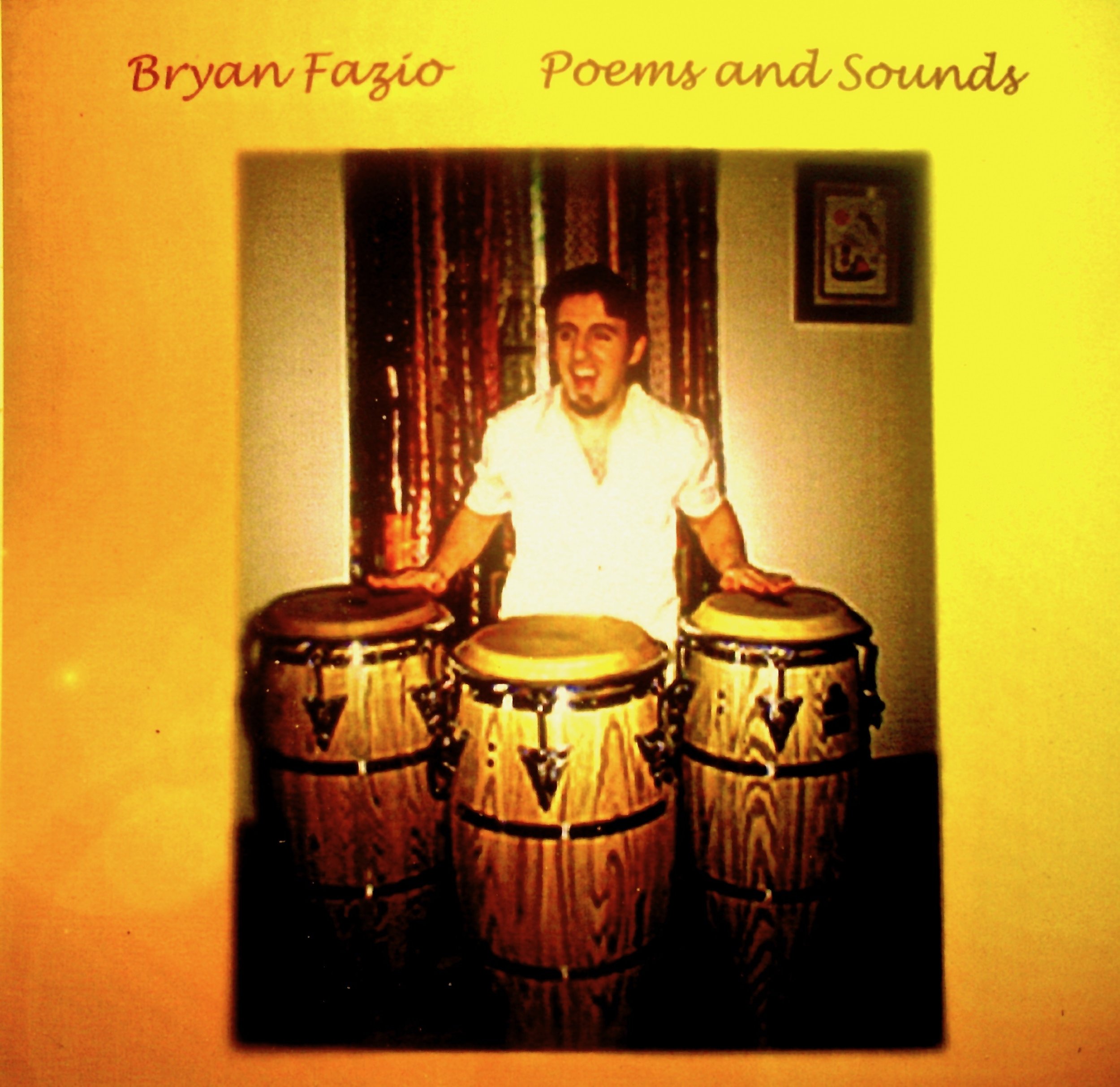 Poems and Sounds by Bryan Fazio
The name says it all - Original poetry and spontaneous music born from those angst-filled, rambling post-collegiate years.
Bryan Fazio - Vocals, Congas, Percussion, Native American Flute, Keys
Jason Dohanich - Guitar
Dean Kostlich - Bass on Tracks 1 and 6
Bob Megill - Bass on Tracks 2,3,4, and 5
Harry Pepper - Percussion on Tracks 8, 9; Guest Vocal on 10
Jody Showrank - Drums
2010
Poetry and original artwork
American middle class values collide with absolute freedom and alienation as Fazio takes us on a twenty year journey of disillusionment. With big heart, transparency, humor, and a healthy dose of skepticism, one man's passion for life and love is comprehensively unveiled.